Hey guys, we appeared in the Jakarta Globe newspaper!
Thank you for Tasa Nugraza Barley from the Jakarta Globe for the interview and writing up the story so nicely. The story is about our nomadic life style as a couple of backpackers that works from the road. Check it out! Here's a little teaser for you, the rest of the story is just a click away in the newspaper's website. Enjoy!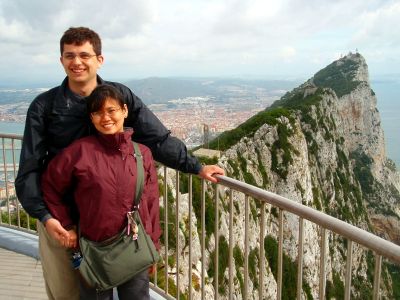 Dina Rosita and her Canadian husband, Ryan Koudys, were living normal lives that many would have described as perfect. But then wanderlust took hold and the two decided to follow the path that really made them happy: traveling the world.
"At some point, we realized that we had sacrificed so much and were enjoying the world too little," she said, adding that it wasn't the kind of life they had wanted. "We decided to slow down, take a break and explore the world."
Many of the comments on the blog have wondered how the couple finance their travels. Dina said at first they used their savings, and as a programmer, Koudys was still able to keep his job on the road by working online.
Dina said she and Koudys sometimes argued, as married couples do, and that most of their quarrels revolved around eating.