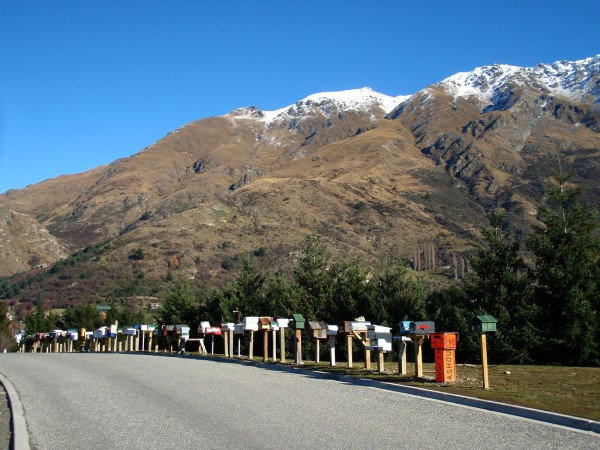 Driving around in the suburbs of Queenstown, New Zealand we spotted this very unique row of interesting mailboxes of various sizes and designs!  Rows of mailboxes of various designs are not rare in this area and many other spots in the South Island of New Zealand, however this one is the longest one that we've seen. Here are more than 60 mailboxes in this row. These folks are quite creative in making their custom mailboxes. We saw a beer keg complete with the pipe and tap, an old DVD player, an espresso machine, a caterpillar house, a shoe box with a shoe on top of it, and one that is covered with road warning signs.
We've seen so many wacky mailboxes here – I guess it's just a way for Kiwis to express themselves.

Does your mailbox look interesting like this? If you were going to make one, what would be your design?