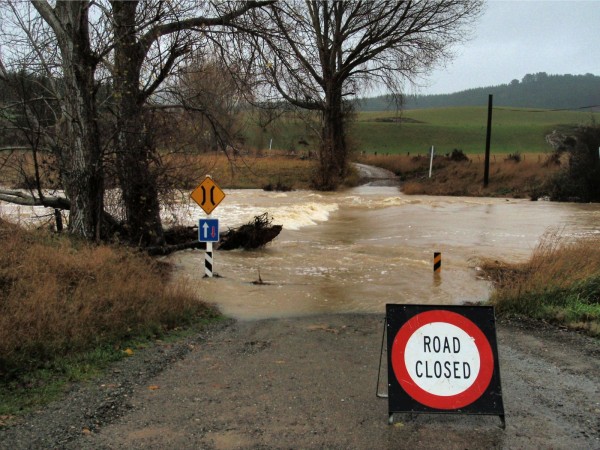 We're driving around the South Island of New Zealand by campervan. Over the past few days there have been severe rainstorms, especially around the Otago region we're currently exploring.
We arrived in town late at night and drove around looking for a place to camp. It seemed like the water was getting high in places so we were extra careful to pass on some dodgy looking spots and eventually camped on a raised, well drained parking lot off a main road. It's a good thing, too, as the next morning we found that many low lying roads had been washed out. The above shot shows one of the side roads that we considered and passed up the night before.
Have you had travel plans disrupted by extreme weather? Ever looked at the clouds or listened to the weatherman and made the right (or wrong) choice? Share your story in a comment!