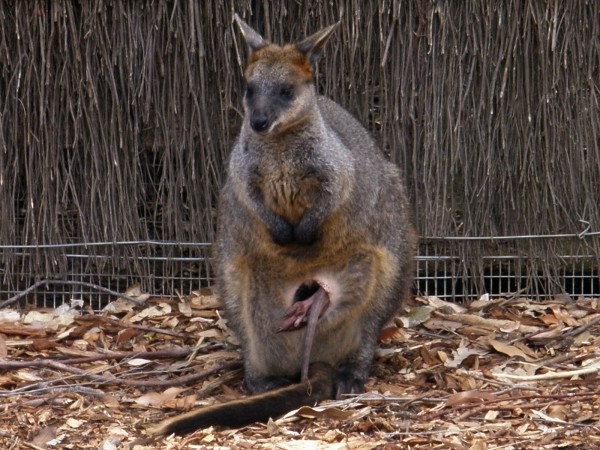 When I think about a mother kangaroo and her baby joey, I always think of a cute head poking out neatly out from the mommy's pouch. But as I've learned, the truth is not always as pretty as that. This one seems to have stuffed itself in headfirst, and decided that it was cozy enough that way, with the head inside and feet and tail poking out. And this is pretty common among the kangaroos and wallabies we've seen.
We were wondering whether the joey was going to stay upside down or somehow flip itself over but it stayed like this for quite awhile and we eventually moved on.
So, have you seen a baby joey upside down like this?