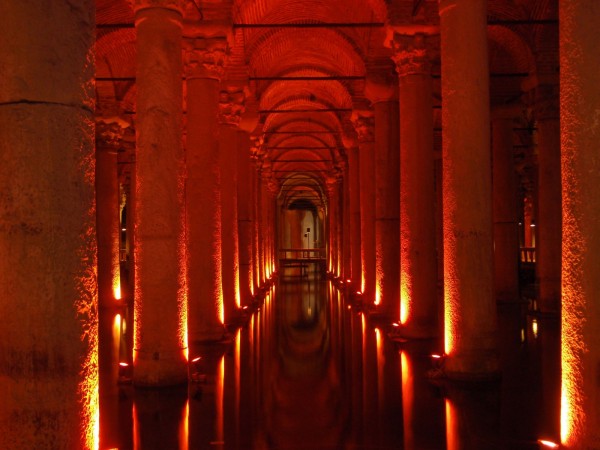 Basilica Cistern, the largest of hundreds of cisterns found underneath the modern city of Istanbul, was built around the sixth century during the Byzantine era. Throughout its history, this cistern had supplied the water needs of the Great Palace of Constantinople, and then the Topkapi Palace during the Ottoman era.
Going down the staircase, you will reach the bottom of this giant water container. Instead of feeling like being inside a water tank, I felt like being inside a dark and ancient sunken palace, or Yerebatan Sarayi, as the Turkish might call it. The big hall is laid in front of you, and raised from the water-covered ground: beautiful corridors of more than 300 marble columns, 9 metres tall each, illuminated by dim light inside the vast shadowy hall. The soft noise of trickling water adds to the feeling of serenity inside this palace.
Have you visited any ancient underground structure? How did it make you feel?