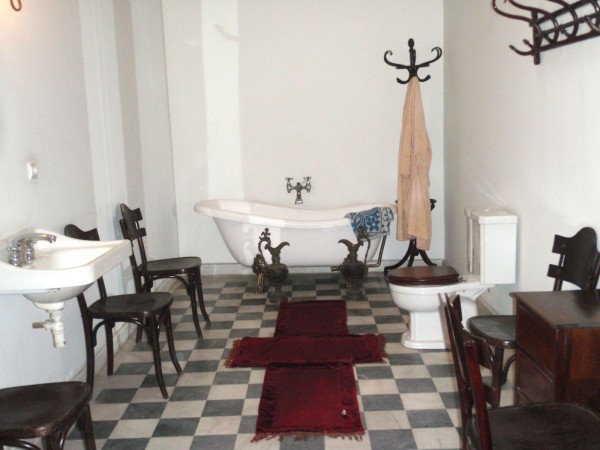 We visited the home of Kemal Ataturk in Izmir, Turkey. Ataturk is the famous father of modern Turkey who forged the new country from the remains of the Ottoman Empire after World War I.
This photo is from his bathroom, but it looks a little like an office. He's got a desk and chairs for people to sit. I wonder if he held meetings while sitting in the bath. Maybe he had the idea for the Turkish alphabet while soaking in this very tub. I just hope he dismissed them before he used the toilet!
Have you seen anything funny or unusual in a famous person's home? Post a comment!