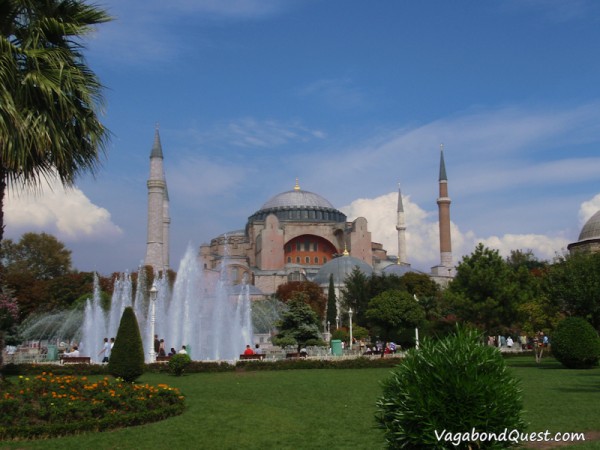 The Hagia Sophia in Istanbul: church, mosque, and museum.
The Hagia Sophia was first erected in the 4th century during the Byzantine Empire as an Orthodox church. For a few decades in the 13th century, it served as a Roman Catholic church.
In the 15th century, the Ottoman Empire conquered Constantinople, and turned the Hagia Sophia into a mosque. Inspired by the beauty and grandeur of this building, several mosques around the city were built, including the famous Sultan Ahmed Mosque (Blue Mosque).
In 1935, the Republic of Turkey opened the Hagia Sophia to visitor as a museum, where its architectural genius and beautiful Christian and Islamic art are displayed side by side. Amazing!
The Hagia Sophia is definitely one of our favourite buildings on earth.