In New Zealand, we went white water rafting with our dear friends Lynda and Tony in the Rangitikei River, the beautiful river that was featured in the Lord of the Rings movie. I don't know why we don't do white water rafting more often, it's so much fun!
Just last week, we went white water rafting in the Green River in Whistler (British Columbia, Canada). We went with Wedge Rafting through some amazing rapids and breathtaking scenery. Just don't fall in, the water is freezing cold, especially after a stream from a melting glacier joins the river. Still, we were comfortable in our wetsuits. It was a hell of a lot of fun! Pictures will explain it best!
First, we were rowing happily in the calm water. Beautiful scenery.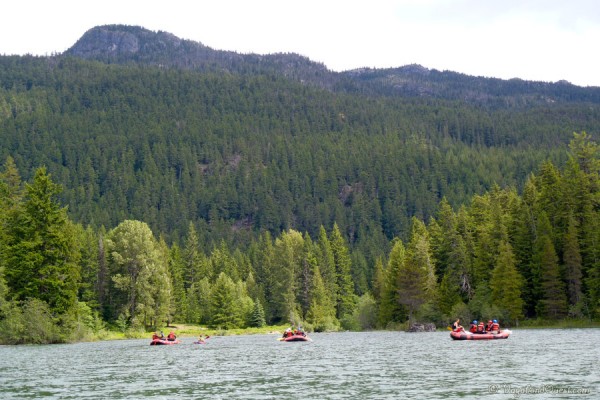 This is the only time I managed to find the camera guy to smile at him. I mean, to the camera, not to the man.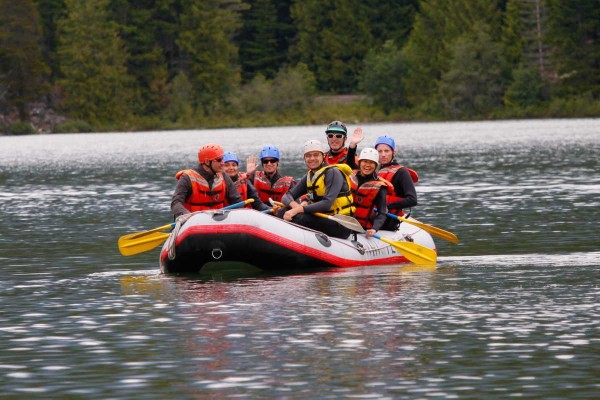 And then, the fun time! Pictures will explain it best!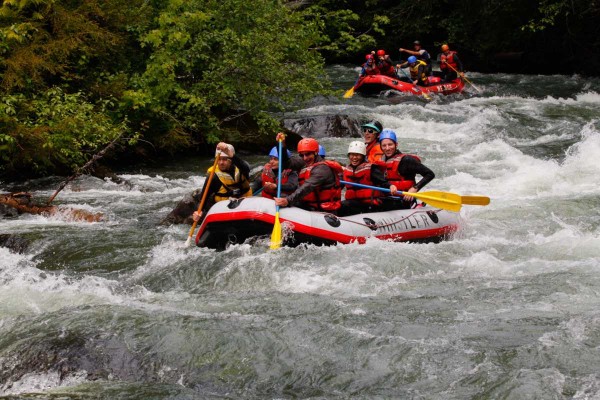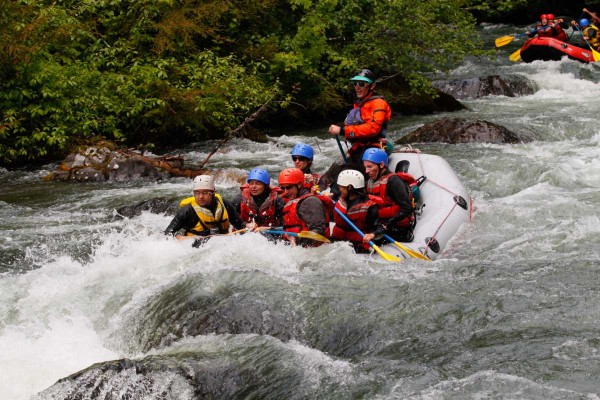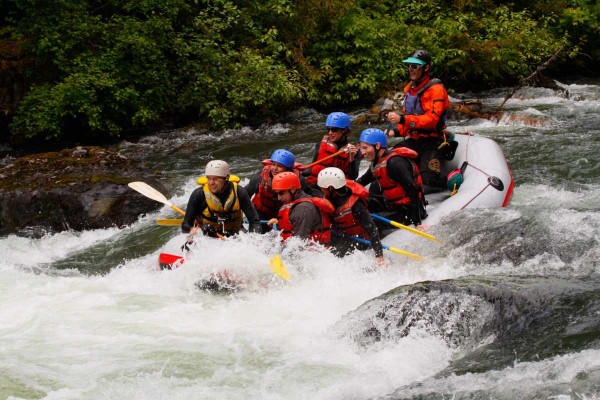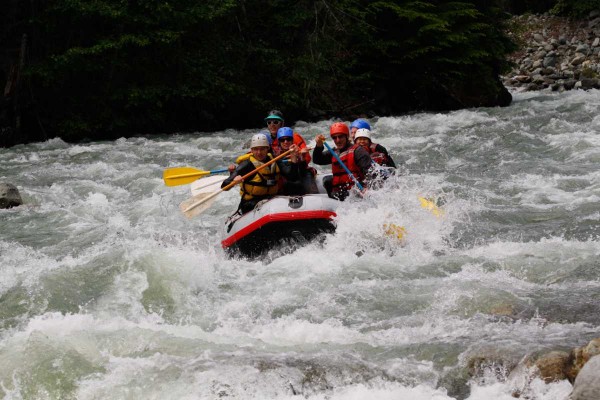 Here our instructor, Gerrard, managed to look cool for the camera, while everybody else ducked down.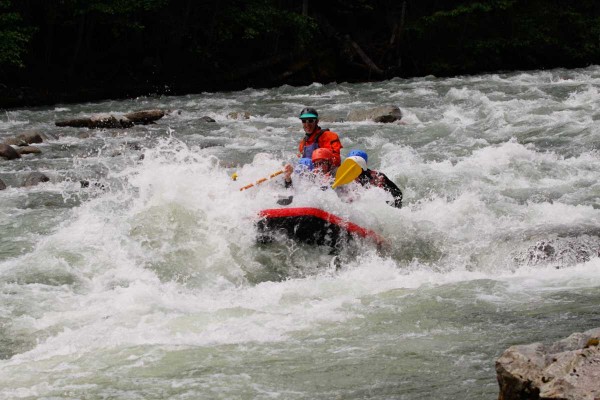 And here's how it looked from inside the raft: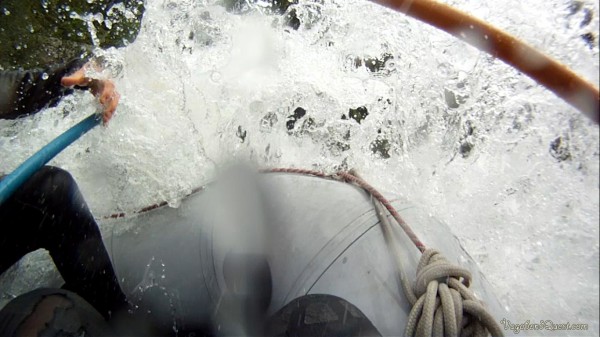 Can't wait until our next white water rafting adventure! Do you have any suggestions where we should try it next?
Photo credit: All photos taken from outside the boat, are taken by the Wedge Rafting crew.
For more information on Whistler, click here!