As we've eaten our way through British Columbia one thing has stood out: the passion we find everywhere for fresh, locally produced ingredients. Practically every restaurant we visit has an emphasis on seasonal items from the area, or a local specialty, or even something from the garden out back that takes centre stage on the menu. Here are a few of our favourites.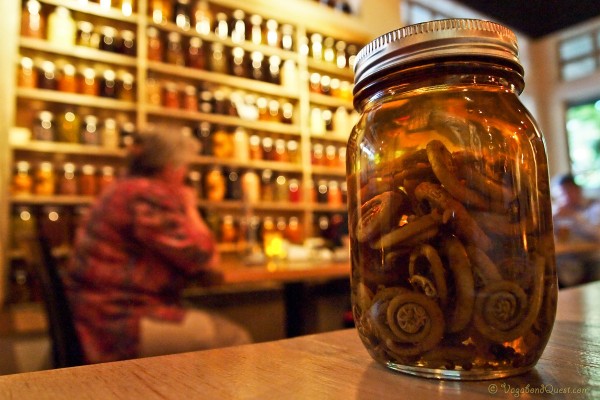 Alta Bistro in Whistler, BC served up a charcuterie platter with some outstanding pickled fiddleheads. They gathered these tender morsels themselves during their short season and preserved them to serve through the year. Sorry, you can't buy a whole jar – we tried – as they've only preserved enough to serve in the restaurant.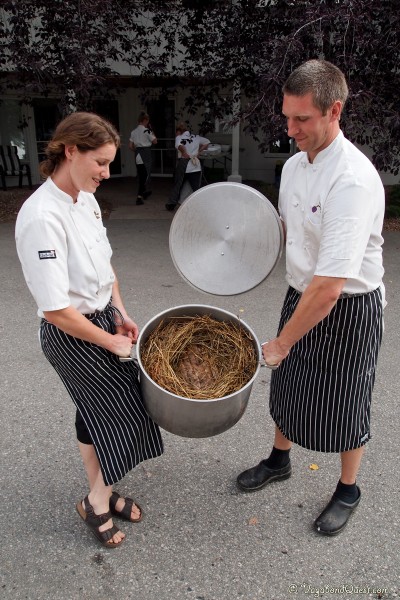 Dana of Joy Road Catering serves an alfresco vineyard dinner every week at God's Mountain Estate. Before the main course is served, in lieu of grace, she reads a few lines from a slow food manifesto, reminding the diners to think of where the food came from and how it was prepared. Practically everything served is sourced locally, from the sweet hay-baked ham to the cherries pavlova, and if you're interested she can tell you a story or two about how it was grown and why it was chosen to be a part of the dinner.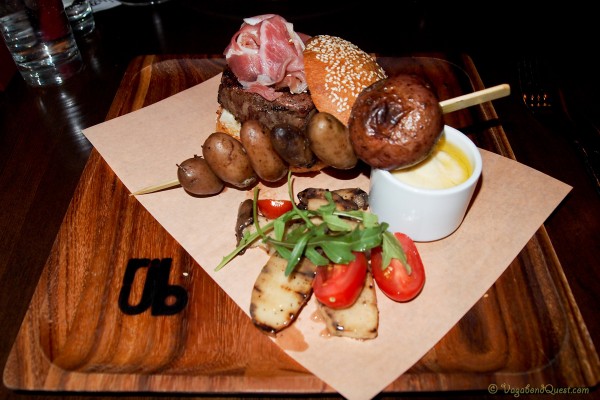 The menu at this Kelowna, BC restaurant is dominated by seasonal, locally produced dishes. We started with cocktails using liquor from Okanagan Spirits, a craft distillery just around the corner, and then had an awesome steak, crab, & bacon burger with regionally-sourced everything, homemade onion jam, and an incredibly buttery brioche bun.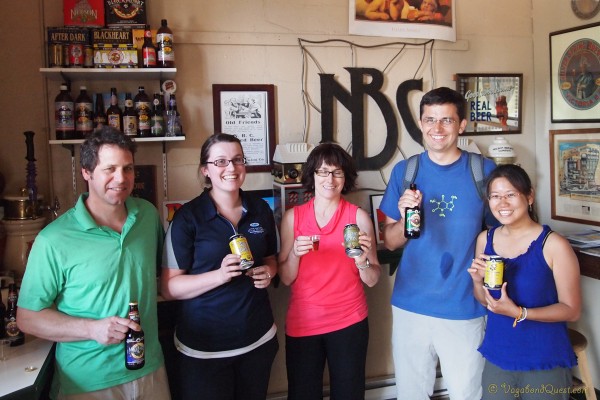 All the delicious craft beers brewed here in Nelson, BC are certified organic, even using organic honey in their honey ale.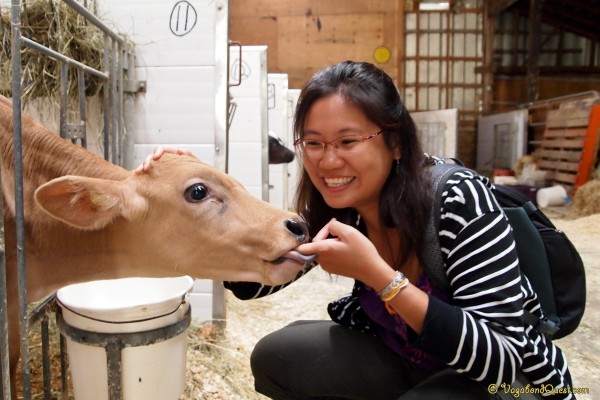 As we visited various restaurants throughout the Kootenays we noticed menus boasting of their cheese being sourced from Gort's Gouda, so we knew we had to stop in at this small family dairy. Their herd grazes on grass in the field, no antibiotics, no hormones, just natural milk. They process it into all kinds of delicious gouda cheese – Dina's favourite was the extra old.